Ok, this is my kind of workout! Zumba! If you ever get the chance to participate in one of these classes, DO IT!
Beware! You will sweat, you will hurt, and you will feel amazing! So don't get all pretty and put makeup or do your hair, because it will have all been for naught.
Below you will see what I look like before my workout. See I'm all happy, getting ready to get my fitness on: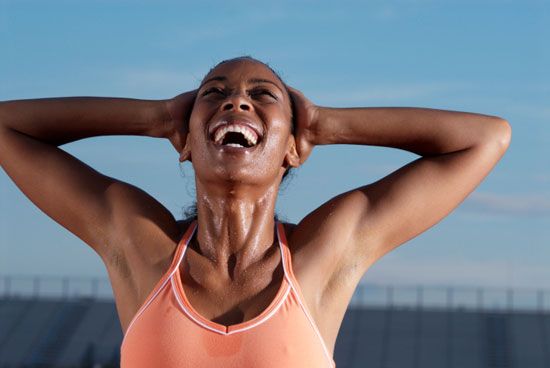 Aaaaaaaaaand after:
Ok, so those really aren't me, but you get the idea. I am always so excited before and happy smiling, then I am done. I mean I go home and I am done. Usually after a workout there is such an endorphin rush that I am up running around for hours afterwards, but something about Zumba just kicks it up another notch!
My plan is to try and add this into my workout about twice a week. Zumba is not just all cardio, there are strength moves built in as well, so no worries about not getting a fully body workout.
I think this will help my chances on the Round two of Biggest Loser at work. (More to come about that later)